04.05.2005
Can't sleep… Layed down for an hour… gave up and watched TV… took three benedryl… layed down for an hour…
Started drinking.
Found some 6 packs of cosmopolitian flavored malt liquor at the dollar store a while back, so I spent 20 dollars emptying their shelf. They're kinda making me nauseous. I'm on number 4 of them.
Normally I dig cranberry… what the fuck?
I might have to save these for strangers.
04.04.2005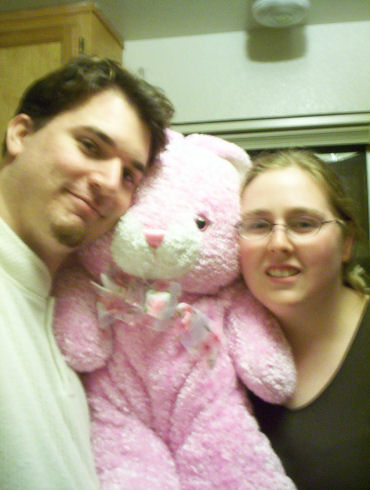 After-easter sale at the Safeway while I was hunting for ripe avacados for late night guacamole. I love Alia THAT much.
04.02.2005
I got a little done, but I had hoped to be further along in the work. I've found that I'm doing okay prepared even when I'm feeling unprepared, always landing on my feet.
I shan't become complacent.